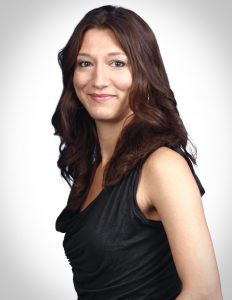 I graduated from the University of Westminster with a First Class Honours Degree in Acupuncture and received a full scholarship to complete a postgraduate clinical placement at the China Medical University of Taichung in Taiwan. I continued my studies with a number of different physicians and scholars and I have extensive clinical experience in a number of different conditions such as musculoskeletal pain and injuries, management of chronic pain, digestive disorders as well as emotional and sleeping disorders.
From the early years of practice I became interested in fertility and women's heath and I have undertaken post-graduate training in the treatment of gynaecological conditions, including menstrual disorders, male and female infertility and IVF assistance, both in the UK and in Taiwan. I am a member of the fertility support team at the London Acupuncture Clinic and have worked alongside western medical teams in a number of fertility units in London and Surrey. Having supported hundreds of couples during their journey to conception, I continued with post-graduate training in obstetric acupuncture and am now passionate about supporting women during their pregnancy as well as during childbirth and post-partum recovery.
I am a member of the British Acupuncture Council (BAcC), the leading professional body for acupuncturists in Great Britain. All members of the BAcC are professionally insured and committed to a strict code of professional conduct as well as the highest standards of health and safety.
I am particularly interested in educating my patients about aspects of their lifestyle that could potentially affect their health or well-being and guide them through a journey of self-care. One of the principle aims of my treatments is to teach my patients what they can do to help themselves in order to enhance the effects of Chinese medicine treatment and promote self healing.